More Diesel News El Paso! 2019 Mazda6 Spotted With Diesel Badging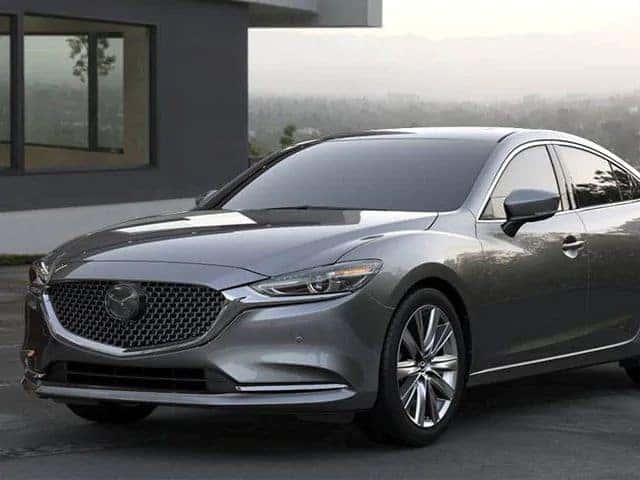 Mazda has made several noteworthy improvements to its Mazda6 sedan during recent years. The automaker added a turbocharger and announced plans to introduce an efficient yet powerful SkyActiv-X engine in late 2018. Meanwhile, the desirable performance and efficiency of diesel engines have helped this fuel gain popularity in the United States. During the last decade, Mazda repeatedly discussed its intention to make a diesel car for North American customers. The company's plans to sell diesel-powered Mazda6 and CX-5 vehicles have been delayed. It hasn't revealed a specific date when motorists can begin buying these autos. Nonetheless, recent events seem to portend the arrival of a new SkyActiv-D model to Rudolph Mazda in El Paso, TX by 2019.
Getting Certified
The California Air Resources Board approved Mazda's new 2.2-liter engine in April. This state agency enforces strict pollution limits. However, the automaker still needs to receive a federal certification before it can sell diesel-powered vehicles in the Golden State or any other part of the nation. Mazda appears to have initiated the EPA approval process. A photographer recently took pictures of an unconventional Mazda6 sedan at the Environmental Protection Agency's office in Michigan. The car featured a SkyActiv-D logo and resembled the gasoline-powered Mazda6 that North American dealers sold during 2017. Several years ago, this automaker began offering the SkyActiv-D engine in Europe and Japan. Diesel models won multiple Japanese, French, German, Austrian, Spanish, Swiss and British awards. The U.K. version of the 2013 Mazda6 garnered high praise for traveling 67 miles per gallon!
Racing Experience
This remarkable auto hasn't remained entirely absent from the United States. During early 2013, a modified Mazda6 with a 400-horsepower engine became the first diesel car to participate in the Rolex 24 Hours of Daytona race. A driver strongly praised the gearbox and brakes. He commented on the car's impressively quiet operation as well. Vehicles with turbocharged SkyActiv-D engines also took part in the Tudor United SportsCar Championship and the Le Mans 24 Hours competition in France. Races don't only benefit people who participate in these sporting events or enjoy watching them. Mazda collects a wide range of data from its cars during each race. This information often helps the automaker enhance vehicles that it produces for consumers. These competitions usually yield valuable data on fuel economy, performance and dependability.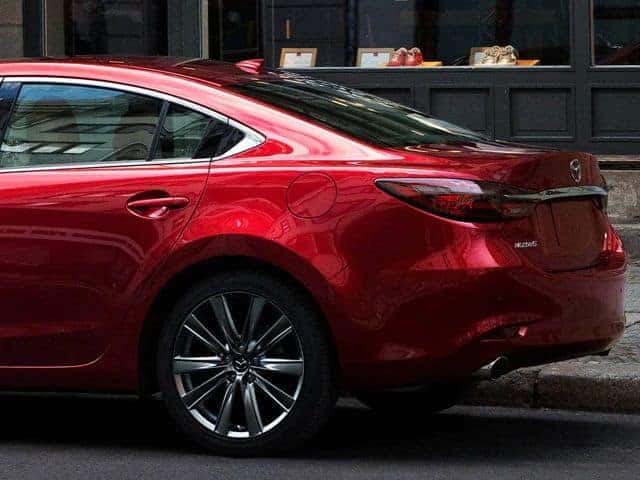 SkyActiv-D Facts
The 2019 Mazda6 diesel engine will probably resemble the SkyActiv-D unit that this brand currently offers to European customers. It has four cylinders and generates 175 horsepower. The engine produces 310 pound-feet of torque. Drivers also benefit from an automatic gearbox with six speeds. However, Mazda hasn't confirmed that this product will have identical specifications when it reaches El Paso, TX. Numerous European motorists praise SkyActiv-D for delivering abundant power while conserving fuel. The gasoline-powered Mazda6 sedan travels 26 to 35 miles per gallon. This car will probably achieve far better fuel economy with an advanced diesel engine. It's difficult to provide any specific details at this time; the U.S. doesn't enforce the same safety and environmental laws as the U.K. or Japan. Nevertheless, it's safe to say that the diesel Mazda6 will accelerate rapidly while consuming less fuel than many smaller cars.
The EPA maintains less stringent standards than California, so this intriguing vehicle is expected to gain the necessary approvals in the near future. No other brand currently sells a midsize sedan that runs on diesel fuel. Rival models provide little interior space or cost far more. Motorists who want to see and test the 2019 Mazda6 diesel engine ought to visit Rudolph Mazda as soon as it becomes available. This El Paso, TX car lot is owned by a local family that regularly gives back to the community through philanthropic endeavors. Reviewers have rated it an average of five stars on DealerRater. They appreciate the dealership's top-notch customer service and skillful mechanics. This business conveniently stays open until 8 p.m. on weekdays and Saturdays. To learn more about Rudolph Mazda, please dial 915-845-8501 or travel to 5415 Desert Blvd.