Early Details About The 2019 Mazda3 Released, Check It Out.
Launched in 2003, the Mazda3 has impressed millions of buyers over the course of 15 years and three generations. This fall, Mazda will release the fourth generation of this perennial bestseller. At Rudolph Mazda of El Paso, TX, we're just as excited as you are to see what the 2019 Mazda3 has in store for us. The all-new Mazda3 is highly anticipated for a number of good reasons. Here's a quick overview of everything you need to know about the fourth-generation Mazda3 before it hits the streets.
The Improved Chassis and Layout
When the fourth-generation Mazda3 arrives later this fall, it'll be the first model year based on the revolutionary SKYACTIV-Body platform. One of the primary components of the SKYACTIV-Vehicle architecture, SKYACTIV-Body is lighter and more rigid than previous Mazda3 frames. Expect the new Mazda3 to sport a lower seating position and an aggressive, racing-inspired look. According to Kevin Rice, the director of design for Mazda Europe, the latest Mazda3 will incorporate new manufacturing techniques and tighter tolerances that were perfected in the Mazda Kai Concept.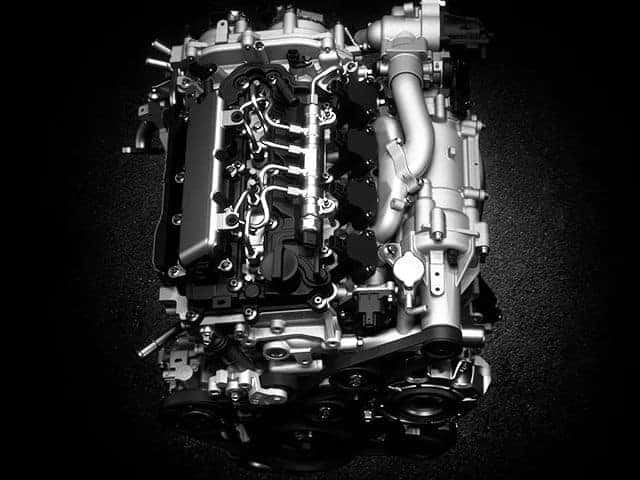 Engine and Transmission Upgrades
Easily one of the biggest changes that the new Mazda3 will undergo is the addition of the all-new 2.0-liter SKYACTIV-X engine. This innovative inline-four uses Spark Controlled Compression Ignition to deliver diesel-like fuel economy while running on gasoline. It's rumored to produce up to 190 hp and 170 lb-ft of torque. In addition, revised SKYACTIV-G gas and SKYACTIV-D diesel engines will no doubt be available. As far as transmissions are concerned, there's a good chance that Mazda will introduce a new seven-speed automatic.
Exterior Styling Changes You'll Notice
There's every indication that the new Mazda3 will borrow heavily from the Kai concept car when it comes to body work and exterior accents. Expect to see a shorter grill, narrower LED headlights and rounded rear taillights. While the overall look of the 2019 Mazda3 is going to be fairly sleek and rounded, the front end will likely feature sharp lines that better define the hood. Don't be surprised if the latest Mazda3 is equipped with dual exhaust pipes for good measure.
Updated Interior Looks and Features
Based on comments coming from Mazda's own marketing team, the redesigned Mazda3 will boast a more upscale interior than previous versions. Ultimately, Mazda wants to compete with the Audi A3 and the Mercedes-Benz A-Class for customers that want a premium cabin in an entry-level package. Aside from higher-quality materials and upholstery, the addition of a few chrome accents to set off features like the central console is very likely. What's more, we'll probably see a significantly different instrument cluster with a fully digital speedometer and tachometer housed in one central display.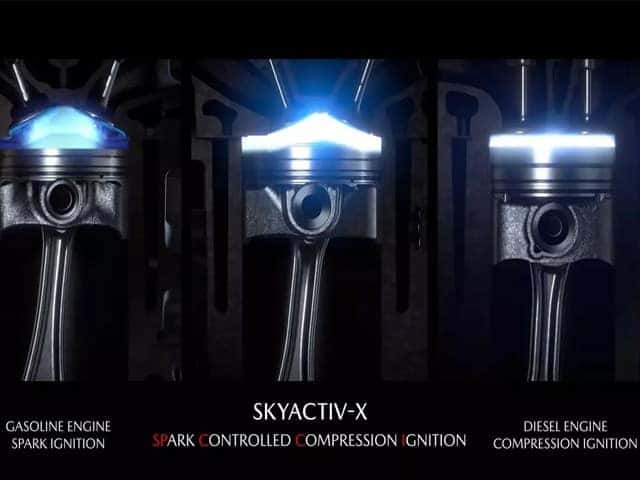 Safety and Infotainment Tech
It's a good bet that the upcoming Mazda3 will include a slew of driver assistance capabilities as standard equipment. Expect to see advanced features of the i-ACTIVSENSE safety suite like pedestrian detection, stop-and-go radar cruise control and automatic high beam control on the base trim level. As far as networking is concerned, the Mazda Connect infotainment system will no doubt see some upgrades to the interface. One enhancement that you can definitely bank on is support for CarPlay on all new Mazda3 variants.
Release Dates and Price Points
While the launch date for the new Mazda3 is unknown, it'll make its first public appearance in November at the 2018 Los Angeles Auto Show. If all goes well, the 2019 model should arrive at dealerships across the country sometime before Christmas. As you might expect, the upcoming Mazda3 will probably see a modest price bump from the 2018 version's MSRP. The sedan version should start at about $18,000 while the hatchback will probably retail for about $20,000.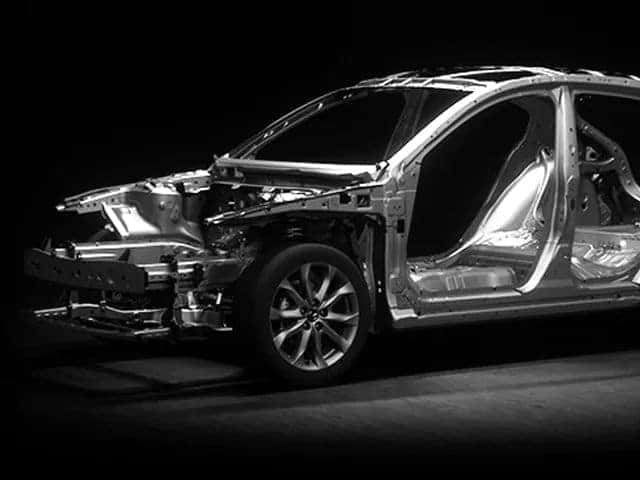 Getting the Best Deal on Your Next Mazda3
If you're like most El Paso, TX drivers that already own a Mazda3, you know how dependable and fun to drive this peppy little car can be. If history is any guide, the 2019 Mazda3 will be just as successful as the model years that preceded it. At Rudolph Mazda, we always bend over backwards to provide Mazda fanatics with the best prices and customer service you'll find anywhere in the country.