8 Things To Do In El Paso When It's Just Too Hot Out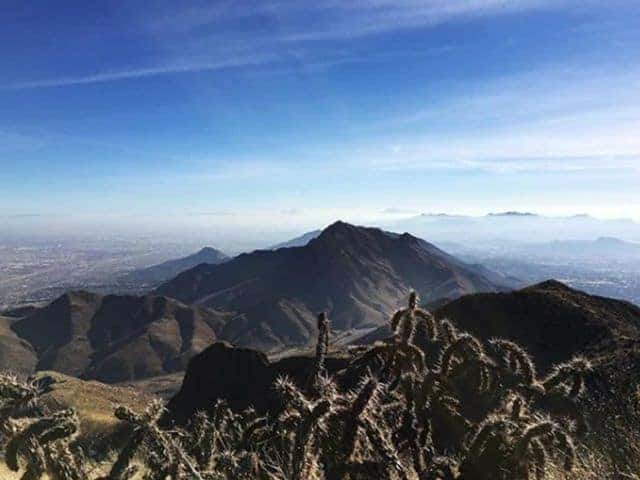 Credit: @nsstor via Instagram
Summers in El Paso, TX are long. And when it's hot enough to fry an egg on the road, it can be hard to think about even stepping outside. Fortunately, El Paso has a number of entertaining indoor activities that will get you out of the house–but still in the comfort of air conditioning. Below we've put together eight great options for the heat outside is just too much.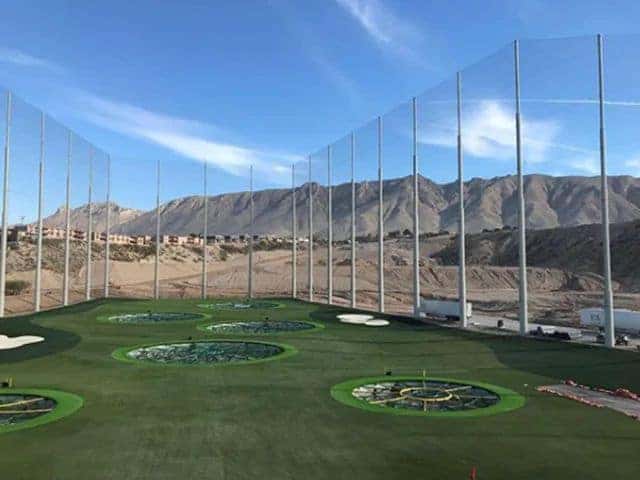 Credit: @topgolf via Instagram
1. Hit a few holes at the Top Golf sports bar and driving range.
Remember when golf used to be more about friendly competition and banter over a couple of beers? Tap back into that fun golf culture at Top Golf's complete golf-entertainment complex. Unlike the boring putting ranges in most places, Top Golf has golf balls embedded with microchips to show the accuracy and distance of every shot while also recording bonus points when players hit targets. Enjoy the cool atmosphere of climate-controlled hitting bays combined with an excellent menu of food and drinks like pretzel bowls with gourmet cheese, pulled pork, mimosas, and chilled beers. Need a golf break? They have pool tables and foosball for those who want more game variety.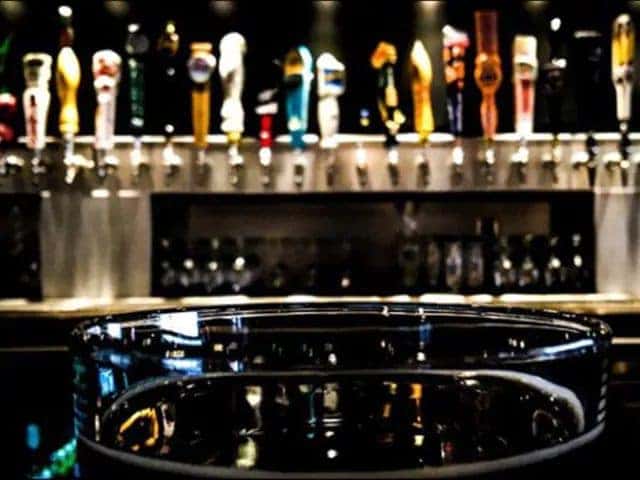 Credit: @outofshapephotographer via Instagram
2. Have dinner, drinks, and a movie all at once at the Alamo Drafthouse.
At Alamo Drafthouse, dinner theater gets a lot more comfortable, and once you're in the dark, you'll forget about the El Paso heat wave outside completely. In addition to current releases, Alamo plays old cult classics like "The Room" and "Pee Wee's Big Adventure" where audience participation is encouraged, from tossing spoons at the screen to shouting along with your favorite, iconic moments. Enjoy culinary classics to match like nachos, vegan buffalo cauliflower (an all-around crowd pleaser), chocolate-chip-cookie milkshakes (adults, don't miss their spiked milkshakes), and beer while sitting in extra wide seats with their own tables. Patrons get table service throughout the whole film as an added bonus. Upon arrival before the film starts, there's an open bar to help people unwind a bit before the showing too. Be sure to keep an eye out for their rotating menu, which is curated to match current films.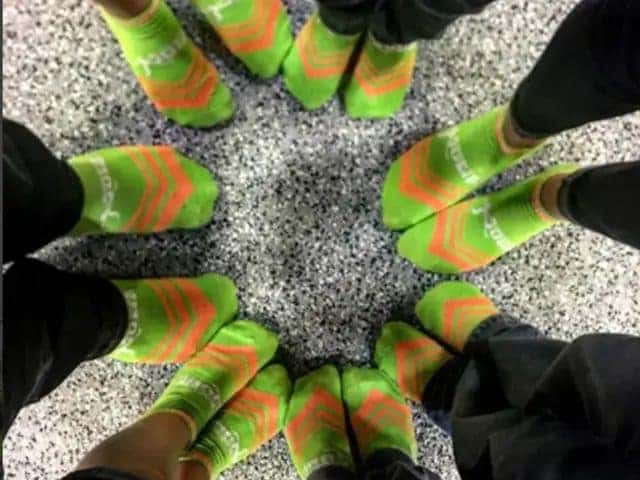 Credit: @vincent.rocco.vargas via Instagram
3. Make it bounce at the Rockin Jump Trampoline House.
Where else can both kids and adults have an equal amount of fun other than at an indoor, air-conditioned trampoline park? At Rockin Jump Trampoline House in El Paso there are more than 10,000 square feet of bounceable trampoline space to provide maximum jumping pleasure for all ages. Arrange a private-party room or come during the mornings for more accommodations for toddlers. Also adding to the great party vibe here are extra activities like a foam pit, a basketball arena, a cafe, flat-screens and Wi-Fi in the lounge area for parents (just in case you can't completely leave work behind). Chow down on hot dogs and pizza with the family, and everyone will go home satisfied.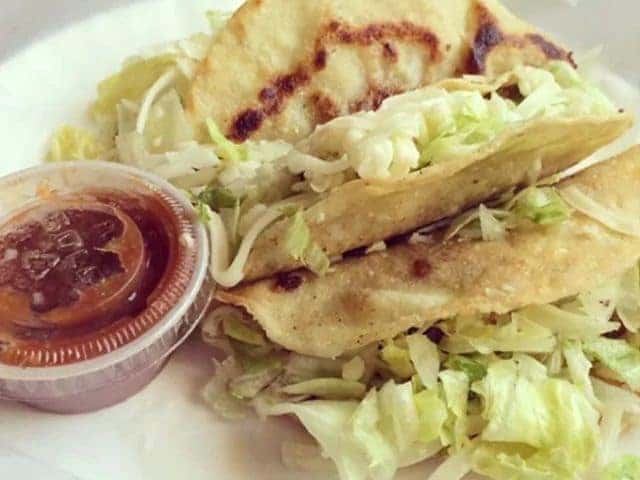 Credit: @yelpelpaso via Instagram
4. Let kids run wild at the Adventure Zone.
Sometimes it's just more satisfying to go home with a souvenir from the day out. The Adventure Zone video arcade boasts one of the biggest prize walls of any game center in El Paso. Choose from entertainment like go karts, mini golf, bumper boats, bungee jumping, and a haunted house during Halloween season to ensure you have the perfect afternoon adventure. Groups get discounted rates when they come together to play, and buying a bracelet entitles people to unlimited rides and games for the rest of the day. It's an ideal location for better school trips when kids are tired of the other same old, boring indoor activities in El Paso. Plus, this place doesn't disappoint. Savor McCrory tacos, burgers, pizzas with hand-tossed crusts, wine and beer.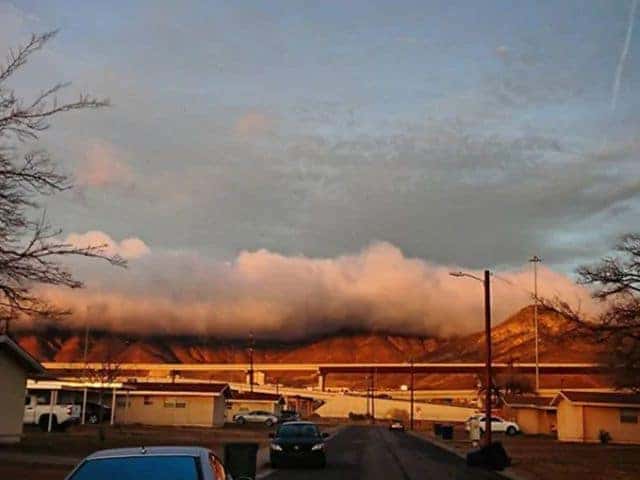 Credit: @flakushis via Instagram
5. Stay in your lane at the Desert Strike Lanes Bowling Center.
Rediscover the old-school charm of bowling at Desert Strike Lanes Bowling Center, an environment where people really love the sport. Planning on a late night out? After 10 PM guests get to enjoy bowling strikes under black lights. The bar serves $1 beers on Friday and Saturday evenings and with 52 lanes available, there's more than enough space for everyone to have a great time–so invite the whole crew! Pool tables are also open in the designated area for those at least 21 years old. Best of all, a children's playroom is open to keep the little ones out of trouble at the same time. The fun zone is complete with air hockey and video games. As for food, expect part classics like pizzas, tacos, and classic short orders. For those who are serious about bowling but lack the appropriate gear, you can pick up bowling balls and accessories.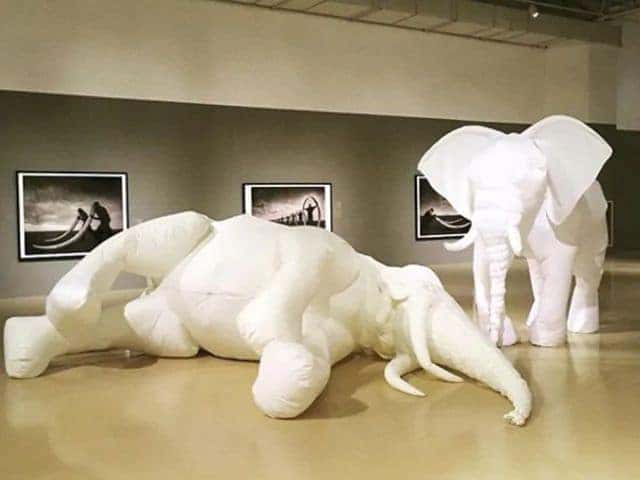 Credit: @diegorobot via Instagram
6. Feed your mind at the museums downtown.
Most people don't think of El Paso, TX as an art haven but this town has a lot to offer! From the El Paso Museum of History to the El Paso Museum of Art, there's no shortage of intellectual persuing to do downtown. While you'll have to deal with the heat as you walk from spot to spot, many of the museums are free and are (of course!) very well air-conditioned. We especially recommend the El Paso Museum of Art, whose visiting exhibits range across genres and styles. Of course the permanent collection is equally eclectic, from sculptures to paintings, modern and classic alike. Don't miss the gift shop as you head out–it features local artists. Plus, the whole family can have fun; the children's center gives little ones a change to try their skills at making artwork of their own.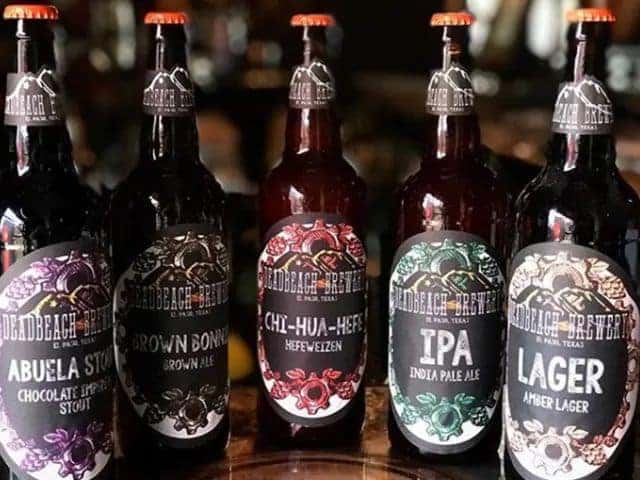 Credit: @deadneachbrewery via Instagram
7. Take a tour of the Deadbeach Brewery for a relaxed night out.
Step right in to a super-cozy haven of steampunk decor and craft beers made by some of the most-creative minds in the brewery world at Deadbeach Brewery. Try the sour "breakers" series, which includes their "peachbreaker" and "heartbreaker" beers when they're in season, for a real treat. Looking for something darker? Their stouts are not to be missed, so order up a glass of the abuela stout, porter patrol, "run for the porter," or the great "brown Bonnie." This spot isn't just great for a nightcap either; they serve up delicious brunches (their chilaquiles are a must). If you're coming in later in the day, you'll be treated to a main menu with fare like quesadillas, bratwursts, nachos and brisket to keep the tastebuds happy while washing down the meal with a "Scottish way heavy" beer. Live music at night completes the experience as the perfect setting to make a great El Paso summer memory.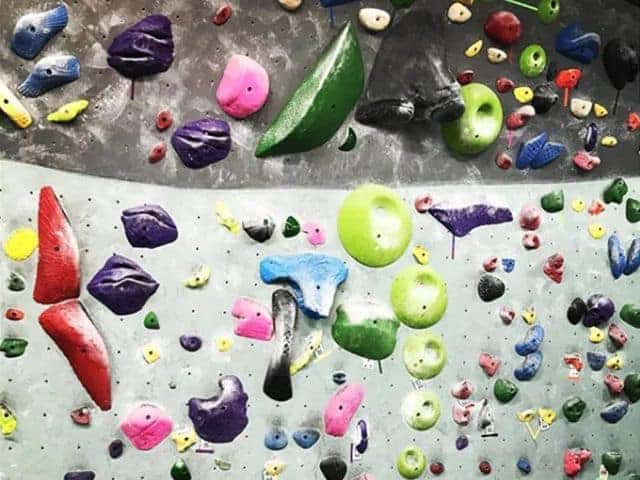 Credit: @81.16.01 via Instagram
8. Rise above at The Cave Climbing Company.
When it's too hot to hit up Hueco Tanks but you still want the excitement and adventure of rock climbing, head to The Cave Climbing Company, where you can take on rock climbing either with or without ropes in a chill, air-conditioned "cave" gym. This place has an exceptionally soft and durable foam-pad floor to make the sport safe, and they have separate areas for beginners to work on building their climbing skills closer to the ground before pushing the limits more with rope supports. This place is the most-fun spot to work out in a different way that never gets boring. People love how this sport increases the body's flexibility, endurance and core strength simultaneously. Anyone can go at any pace they choose and enjoy the support of the friendly staff here to cheer them on. On the first visit, everyone gets an orientation and a fall-safety test. Please keep in mind that any youth younger than 18 years old requires a waiver signed by their parents or a guardian before they can join the after-school, kids climbing-club program.