6 Delicious El Paso Restaurants That Aren't Mexican
El Paso, TX and Mexican food go together like huevos and rancheros, but Chucotown has a whole lot more to offer than tacos and salsa. Dig a little deeper beyond the Tex-Mex surface and you'll find a thriving gastronomic gallery that caters to a wide variety of local food tastes. Still not sold? Take a look at seven of the best restaurants El Paso has to offer and discover why the Sun City is a legitimate food tourism destination.
1. Viet
1700 N. Zaragoza Rd.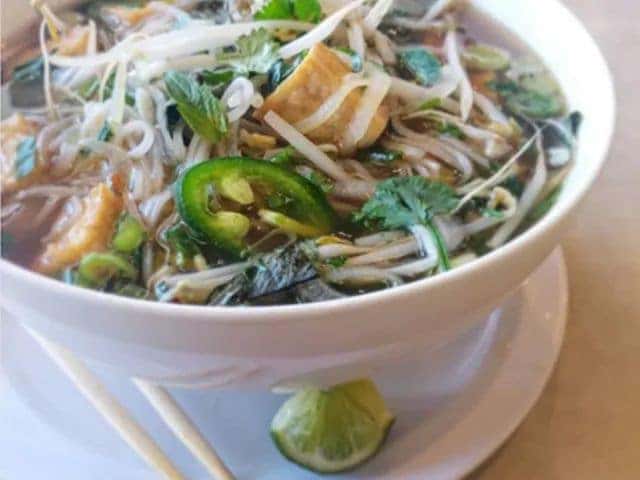 Credit: @sandrukinhadopaisao via Instagram
A Vietnamese restaurant deep in the heart of TX? It may not seem like the most natural fit, but as it turns out, Vi?t is one of the best restaurants in the city. In fact, it's got the accolades to prove it: Yelp named it the best new restaurant in all of TX in 2017. It's a friendly, family affair that has more than 60 dishes on offer, ensuring that there's a little something to suit everyone's tastes.
Can't Miss Dish: Phô. With an intensely flavorful broth and a wonderful variety of ingredients from which to choose, this Vietnamese staple is a must-try. To round out the authentic experience, don't forget to grab some Vietnamese coffee as well.
2. Pot Au Feu
307 E. Franklin Ave.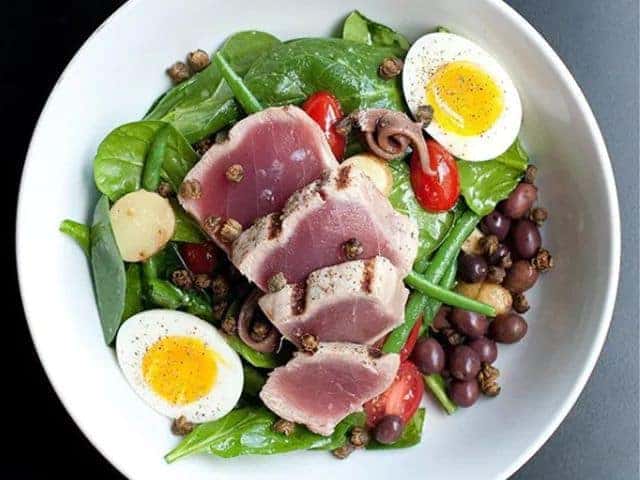 Credit: @potaufeu_ep via Instagram
With a rich, worldly menu and a kitchen staff headed by a Le Cordon Bleu-trained chef, there's a whole lot to like about Pot Au Feu. The name and the chef would suggest French cuisine, and that is certainly present and accounted for, but there are flavors from all around the world to be found on Pot Au Feu's diverse menu. Each menu item sports a flag indicating its nation of origin, and a selection of delightful wines and desserts rounds out an excellent culinary experience.
Can't Miss Dish: Tea-smoked duck. Big, bold flavors abound at Pot Au Feu, but perhaps none is richer and more delicious than the tea-smoked duck. A generous portion of moist, piquant duck is paired with lightly fried green tea soba noodles to create a dish that rivals any El Paso has to offer.
3. Rosco's Burger Inn
3829 Tompkins Rd.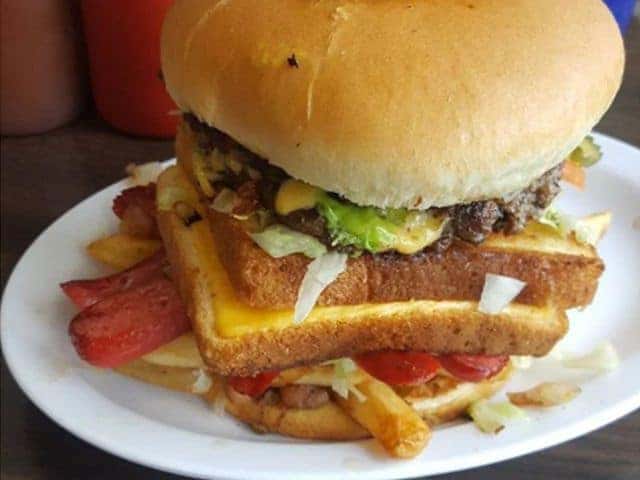 Credit: @noahkress8898 via Instagram
A humble, no-frills burger joint may not be at the top of the list when it comes to food tourism attractions, but there's a reason Rosco's Burger Inn is an El Paso, TX institution. The hamburger is ground fresh, mixed up with grilled onions and cooked to perfection on a flat-top griddle for a simple, down-home American classic. The menu also has hot dogs, burritos, chili and other options on offer.
Can't Miss Dish: It's hard to go wrong with any menu item, but at a place called "Rosco's Burger Inn," it's no surprise that burgers are the main attraction. They're juicy, they're greasy and they're adorned with nothing but the basics: grilled onions, lettuce, pickles and tomatoes. Sometimes simple really is best.
4. The Pizza Joint
2900 N. Mesa St.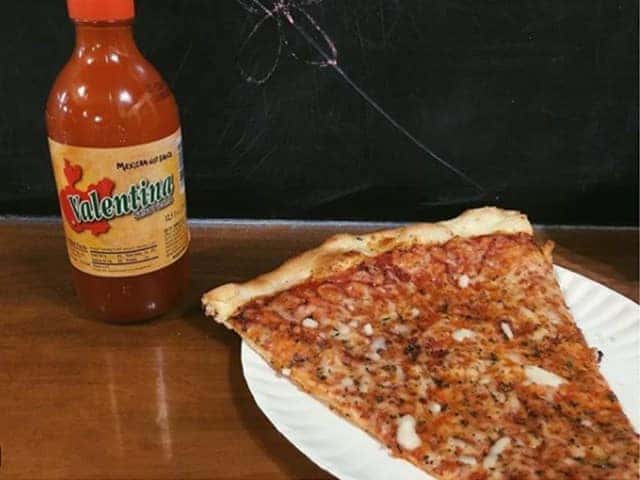 Credit: @sabrinaflowersss via Instagram
If a restaurant calls itself "The Pizza Joint," it had better have some darn good pizza. Fortunately, that's exactly what The Pizza Joint has to offer. It's a fun and relaxed place that dishes out handcrafted New York-style pizza by the slice or by the pie. There's also a variety of wings, salads and sides, but the pizza is undoubtedly the main event. Pair it with a craft beer and soak up the atmosphere, complete with open mic events, board games and more.
Can't Miss Dish: Pizza Joints. The pies are great, of course, but don't forget to grab a few Pizza Joints while you're there. These snack-sized joints consist of pepperoni and mozzarella rolled up in a homemade dough wrapper, kicked up with a dash of garlic and dusted with parsley and oregano to provide a handy pizza fix on the go.
5. Craft & Social
305 E. Franklin Ave.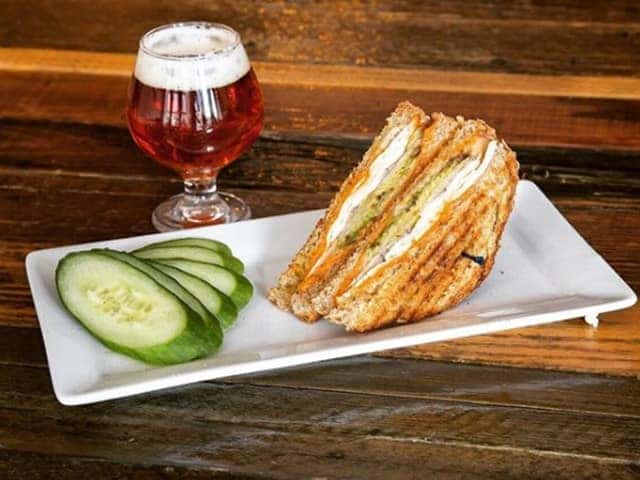 Credit: @craftandsocial via Instagram
With craft beers, wines, great food and an upbeat atmosphere, Craft & Social is a great place to enjoy the local food and drink culture. The beers are a highlight here – helped along by a fantastically knowledgeable staff – but the sandwich selection is on point as well. As an added bonus, there's a wonderful selection of unique and unusual sides.
Can't Miss Dish: The Drunken Cow. A roast beef and Swiss cheese sandwich served on a slightly crusty baguette, the Drunken Cow is paired with a tasty milk stout and a flavorful au jus dipping sauce. It's a great pairing, and the sandwich is packed with so much flavor that the dipping sauce is entirely optional.
6. Ardovino's Desert Crossing
1 Ardovino Dr.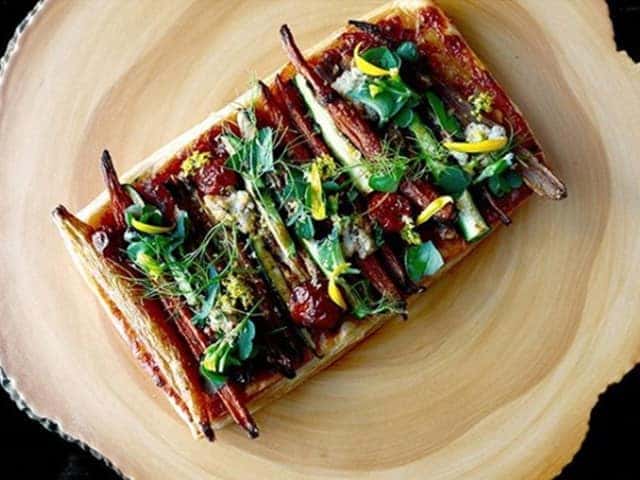 Credit: @ardovinosdc via Instagram
Technically located across the New Mexico border in Sunland Park, Ardovino's is nonetheless one of the best fine dining spots in the El Paso area. It's a beautifully scenic spot to enjoy a bite to eat, and the Italian-inspired menu provides no shortage of outstanding choices for even the pickiest palate. While there, it's worth exploring the establishment's rich history as well
Can't Miss Dish: Stuffed salmon. An intensely flavorful pan-seared Atlantic salmon stuffed with herbed goat cheese and served over oven-toasted pearl pasta, the stuffed salmon is a must-try for seafood lovers.