2019 Mazda CX-3 Gets The Face Lift Treatment, Check Out The Updates.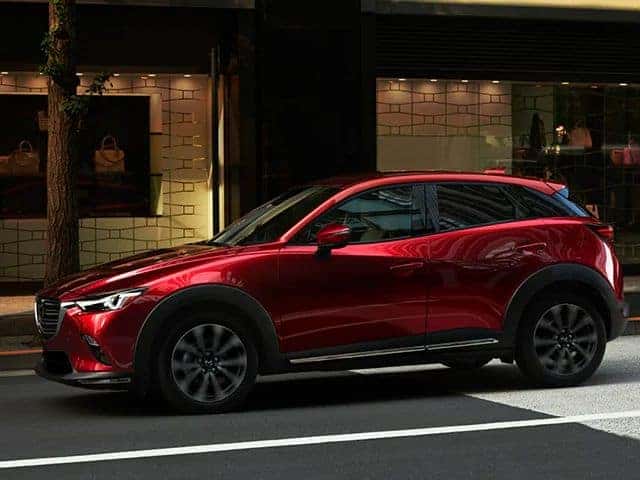 Much like the rest of Mazda's CUV lineup, the CX-3 was a success right out of the gate. El Paso, TX drivers especially love the refinement, sportiness and affordability that the CX-3 embodies. The 2019 Mazda CX-3 will surely keep that hit streak alive with the mid-generation refresh set to hit the road in less than a month. Here's a little sneak peak of what you can expect to see from the CX-3 when it arrives at Rudolph Mazda.
Engine and Transmission
The new 2019 CX-3 will come with the proven 2.0 L SkyActiv-G inline four that's powered previous iterations. The latest motor will see a modest power bump to 148 horsepower while torque will remain the same at 146 pound-feet. Every trim level includes a six-speed automatic transmission and the option of all-wheel-drive. The entry-level Sport version comes with 16-inch rims while the Touring and Grand Touring variants ride on fetching 18-inch alloys.
Fuel Economy and Performance
When equipped with front-wheel-drive, the 2019 CX-3 will achieve 29 mpg in the city and 34 mpg on the highway. The all-wheel-drive version will achieve 27 mpg around town and 32 mpg cruising in top gear. Thanks to upgraded suspension and steering systems, the latest CX-3 will be able to pull 0.81 g on the skidpad. Thanks to low-profile tires and improved sound-deadening technology, the new CX-3 is quieter than ever.
Exterior Styling
While the CX-3 has always been an attractive model, the 2019 version ups the ante with style updates like redesigned taillights and headlamps. Every trim level will also be outfitted with a new front grille. The top-end Grand Touring model receives a few extra chrome accents that will distinguish it from its siblings. The Touring version gets heated mirrors and automatic LED headlights by default while the Grand Touring model features LED foglights and a moonroof.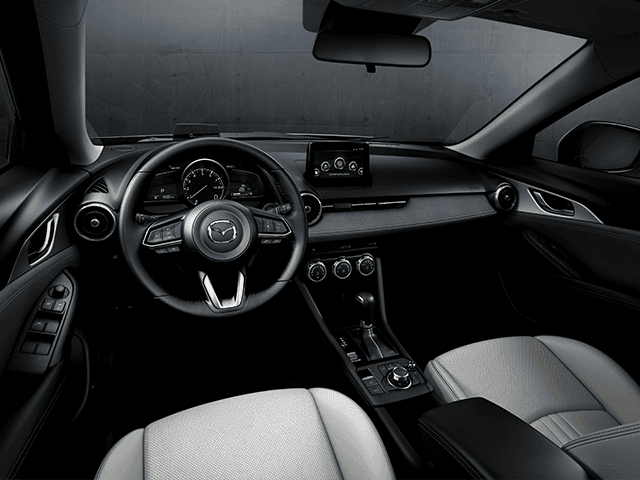 Interior Features and Layout
Every 2019 CX-3 is blessed with a new center console design that boasts increased storage as well as new armrests for passengers in the second row. The dashboard has also been redesigned to cut down on visual clutter. The luxurious Touring version gets a leather steering wheel, leather accents and heated front seats. The Grand Touring edition boasts either Black or Parchment leather seats all around as well as rear armrest cupholders.
Technology and Entertainment
As far as standard equipment is concerned, the CX-3 Sport comes with the MAZDA CONNECT infotainment system, Bluetooth connectivity and two USB ports. An optional $1,410 sound package comes with a seven-speaker Bose stereo system. The Touring model gets keyless entry and everything else that the Sport includes. If you opt for the Grand Touring model, you'll get a full-color head-up display that relays speed, weather conditions and safety alerts.
Safety Features
Declared an IIHS Top Safety Pick+ upon its debut in 2016, the CX-3 has always been one of the safest CUVs on the road. The newest CX-3 adds an electronic parking brake and standard blind-spot monitoring on all models. For an additional $1,100, Sport and Touring buyers can add adaptive cruise control, rain-sensitive wipers, lane departure warnings and more to the mix. The Grand Touring version has all of those goodies by default.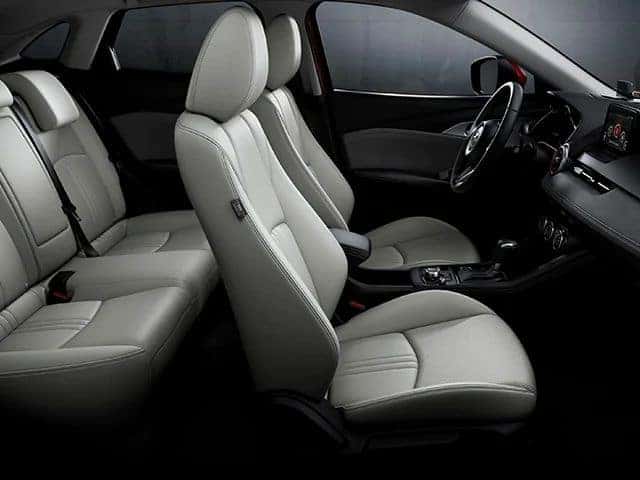 Pricing and Expected Release Date
Beginning at the end of May, the 2019 CX-3 Sport will arrive at Rudolph Mazda with a base MSRP of $20,390 not including tax, title and destination fees. The Touring and Grand Touring trim levels start at just $22,475 and $25,745, respectively. Every trim level is equipped with front-wheel-drive by default. All-wheel-drive capabilities can be added to any CX-3 for just $1,400 regardless of the trim level in question.
Getting the Best Deal on a 2019 Mazda CX-3
As impressive as the 2019 Mazda CX-3 is on paper, motorists really need to get behind the wheel to fully grasp the improvements that have been made. El Paso, TX drivers can take the latest CX-3 for a spin and feel the difference for themselves this summer at Rudolph Mazda. When it comes to sheer bang for your buck, it's hard to find a better SUV than the 2019 CX-3. If you're looking to compare the Mazda CX-3 vs. Mazda CX-5 or if you'd like to learn more about this model's interior, contact Rudolph Mazda.