2018 Mazda CX-5 Diesel Is A Go.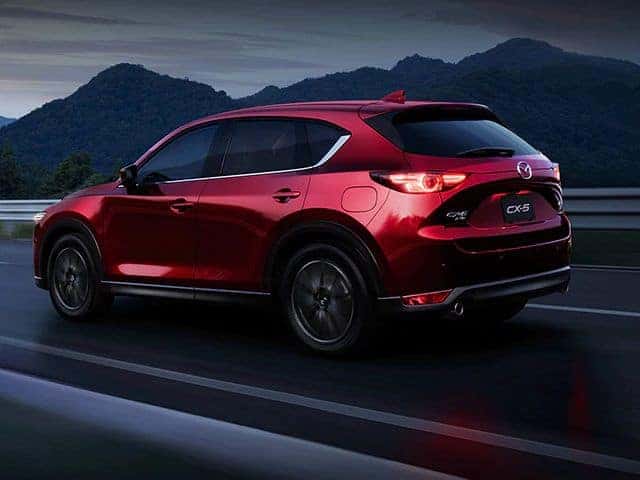 If you're a fan of diesel engines, you probably haven't owned any Mazda cars. This automaker has dabbled in numerous niche markets, including rotary engines, light trucks, vans and even motorcycles. Nonetheless, it never offered a diesel vehicle. This will change as dealers in El Paso, TX begin selling a new version of the 2018 Mazda CX-5.
Why Diesel?
Mazda doesn't make any hybrid autos, but it wants to satisfy the demand for efficient cars that cut emissions and save money at the gas pump. The company has decided to introduce a powerful diesel engine as a hybrid alternative for compact crossover buyers. Like the CX-5's bold styling, this option helps it stand out from the crowd.
If you'd like to save fuel and reduce your impact on the environment, you don't need to sacrifice power by choosing a hybrid or a tiny gas-powered car. Diesel autos became popular because they conserve energy, accelerate swiftly and provide roomy interiors. They also let people travel several hundred miles without stopping for fuel.
Unreliable Oldsmobile cars hurt diesel's reputation in North America, according to the BBC. Fortunately, today's engines run far more dependably. Another advantage of this equipment is that it boosts towing capabilities. If you enjoy boating or ATV adventures, think about buying a 2018 Mazda CX-5 with a towing package.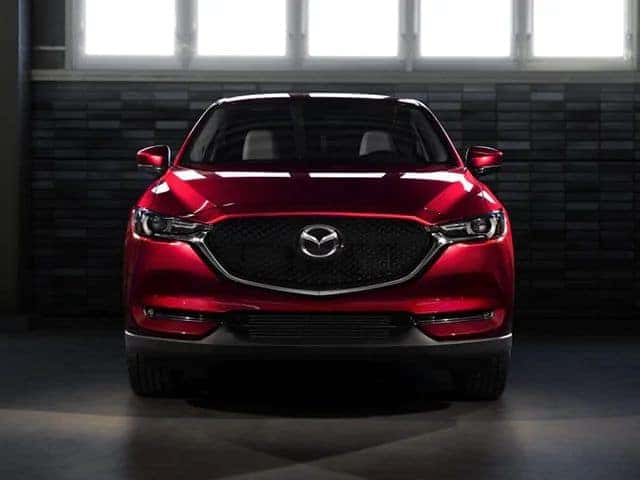 Advantages
This crossover appeals to people who want an affordable yet versatile auto that meets practical needs, impresses their friends and makes driving fun again. The head-turning SUV is the first Mazda to feature this company's stylish new grille. Top-notch steering and handling enhance the driving experience.
Trim Levels
Every CX-5 comes with a number of opulent amenities. You don't need to pay more for LED lights, the leather steering wheel or a handy rearview camera. The Touring edition includes heated leatherette seats and keyless entry. It also offers two extra USB ports, so everyone can easily charge their devices.
The Grand Touring trim level replaces leatherette with genuine leather and adds a cool moonroof. It also comes with a navigation system. If you want an option package that rivals those of European luxury cars, ask your Mazda dealer for Grand Touring Premium. Among other things, it provides heated back seats and a steering wheel that warms the driver's hands on chilly mornings.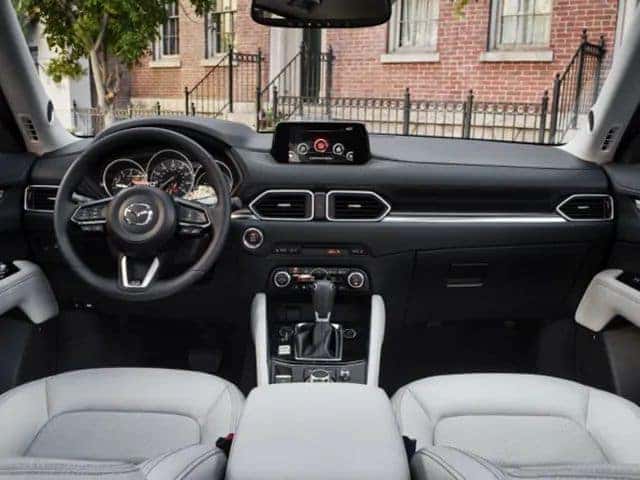 Electronics
If you choose the Touring Preferred package or Grand Touring trim level, you'll benefit from a high-end Bose stereo system. Mazda designed the CX-5's cabin and seats to improve the sound of this equipment. Engineers tested the stereo at speeds as high as 90 mph and developed technology that optimizes audio to suit current road conditions.
Mazda's hybrid alternative also boasts an impressive infotainment system with a touchscreen. You can operate this futuristic equipment with your fingers or voice. Many drivers find that they quickly learn to use most of the features. Some reviewers have compared its convenient controls to the interfaces in luxurious German cars.
Drivetrain
This new Mazda has front-wheel drive, a system that will satisfy most motorists in El Paso, TX. Nevertheless, you might consider adding all-wheel drive if you like to explore back roads. The regular gasoline model travels up to 31 miles per gallon. A high compression ratio helps the diesel engine achieve even better fuel economy.
The diesel CX-5 features an energetic 2.2-liter turbo engine. Turbochargers boost acceleration and allow vehicles to achieve higher speeds without consuming extra fuel. This crossover's automatic gearbox has six speeds. The U.S. market benefits from a Skyactiv engine that produces more horsepower than its European and Asian counterparts, according to Car and Driver.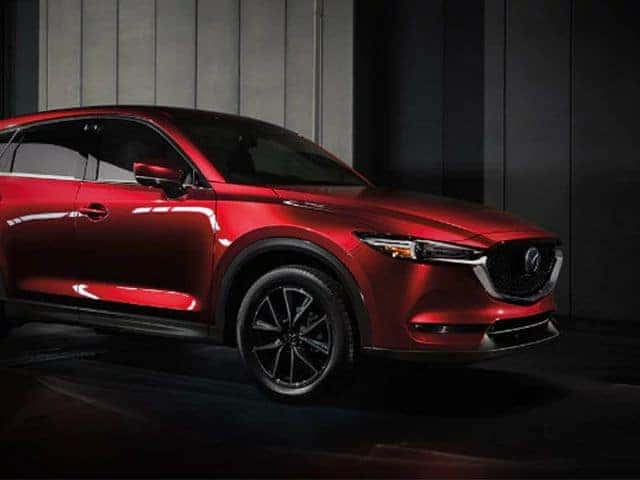 High Marks
Mazda's CX-5 has earned enthusiastic praise from numerous reviewers. Edmunds rated it 4.2 out of five stars. It received even better scores from Car and Driver, U.S. News and World Report and the Kelley Blue Book. An editor at KBB asserted that the affordable CX-5 has high-end styling and rivals the performance of a "sporty hatchback."
The Future
Although reviewers and owners have many kind words for this eye-catching new Mazda, the automaker hasn't stopped working on further improvements. It plans to introduce new Skyactiv diesel engines in 2020. They will use an even higher compression ratio to save additional fuel. Mazda has hinted that it may offer more diesel car models as well.
If this exciting new auto has captured your interest, check out the inventory at Rudolph Mazda in El Paso, TX. This experienced Mazda dealer strives to banish unnecessary hassles from the car-buying process. Rudolph Mazda has remained popular for more than 55 years because it prioritizes long-term customer satisfaction.